Meet the Sun Valley Solar Team
At Sun Valley Solar Solutions, our employees define us.
Sun Valley Solar owners, founders and former Intel engineers, Joe Messner and Russ Patzer, strive hard to create an environment that challenges, motivates, and personally grows each employee, which we believe is ultimately more valuable than just a paycheck. That said, we do pay good wages, teach our employees LEAN manufacturing and continuous process improvements, and offer ongoing classroom and on-the-job training. We constantly monitor our company culture and ask ourselves "are we the company we want to be?"
By participating in the day-to-day operations, never asking anyone to do a job they wouldn't do, and working closely with employees, Joe and Russ lead by example, which sets the tone for ethical behaviors and practices, and leads to an exceedingly high-quality final product for our customers.
Our company culture rewards people who go above and beyond their expected duties. Additionally, we are not just another "stuffy" and boring company. We encourage individuality and initiative. We value honesty and know the value of "fun," too! By being informally run, we can create great relationships with our customers while meeting the demanding, constant changes of the solar industry.
Meet Sun Valley Solar: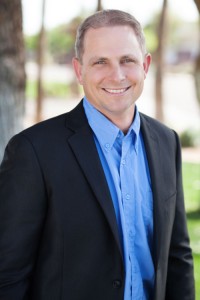 Russ Patzer, CEO
Russ has always had an entrepreneurial spirit. He started his first business when he was 12 years old, gathering "oak knots" in the area around Prescott, Arizona and selling them by the truckload for firewood. From the age of 11-16 he participated in junior and high school rodeo circuits where he competed in the roping events.
Russ's professional career began with Intel at age 19 when he worked the night shift while obtaining his degree in chemical engineering from Arizona State University. After graduation, Russ continued with Intel as Process Engineer,ramping the new Arizona factories Fab 12C, Fab 22, and Fab 32 up from seed.
Russ was promoted to Engineer Manager for Intel in 2003 when he lead the Fab startup for the dry etch area from dirt to high-volume manufacturing. He received formal training in Lean manufacturing and Kaizen, and was tasked to convert the Fab's culture over to the Lean mindset. In Russ's words, "you had to internalize these principles in order to lead a group to implement them." And to this day, every day, he is always thinking about how to improve efficiency while cutting costs.
In 2005, Russ was "bit by the solar bug" after returning from an assignment in Oregon and left Intel in 2007 to commit his full attention to solar.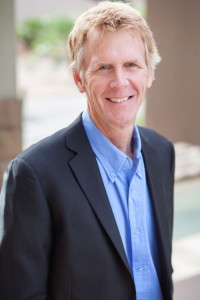 JOE MESSNER, CTO, NABCEP CERTIFIED PV INSTALLATION PROFESSIONAL, RISE CERTIFIED ROOFING PROFESSIONAL
Joe has worked in the solar industry since 2005 and in the electrical/electronic industry since 1983. Recently became the Chief Technology Officer after serving nearly 8 years as Chief Operations Officer at Sun Valley Solar Solutions, Chandler, Arizona, he has managed the technical development, installation, operations and quality control of over 18 megawatts of residential and commercial solar projects all over Arizona. Off grid and Battery backup grid tied systems get most of his focus today as well as energy control and storage.
Joe gained LEAN manufacturing and semiconductor process engineering experience during his 14 years at Intel Corporation working in various process engineering department roles. He developed much of his electrical experience from working on radar systems in the US Navy and afterwards at numerous large Fortune 50 companies such as General Electric, Martin Marietta and Lockheed as a defense contractor.
He is an Arizona licensed residential/commercial electrician ROC C11 270331, as well as a North American Board of Certified Energy Practitioners PV Installation Professional and PV Technical Sales Professional. He recently became 1 of 75 nationally certified Roof Integrated Solar Energy Certified Solar Roofing Professionals. He also is a certified by the Building Performance Institute as an Envelope Professional certified to do Home Energy Efficiency audits and retrofits. He has lived totally off the grid in the city for 3 years.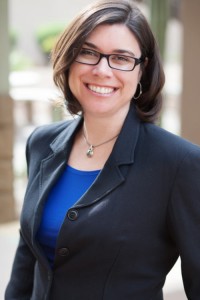 Kelly Wilson, Manager of Sunny Dispositions
If your solar electric system was installed with us between 2009 and 2012, then chances are you know Kelly Wilson very well. Kelly was our very first project manager back when we had 1 installation crew and "Project Manager" also meant Purchasing Manager, Warehouse Manager, Operations Manager, Janitorial Specialist and Resident Interior Designer!
She is one of the few in the office who can tell stories which start out, "Remember when…!" In fact, one of her favorite "remember when" stories was her first and only interview with Joe Messner which took place via Skype while she was still running her brewery in Costa Rica and he was up on a roof installing solar.
Let's just say that our interview process has come a long way since then, and Kelly now heads up our company's Human Resources and Training since her passion has always been finding and developing the very best people into their truest potential. If you've ever met Kelly then you also know that her job title is as accurate as they come: Manager of Sunny Dispositions, and All Things People for Sun Valley Solar Solutions!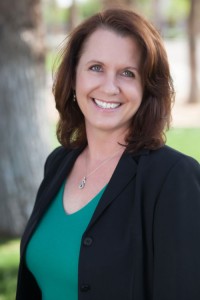 Michelle Burnett, Sales Director
Since 1995, Michelle has been involved in leadership development, customer relations, training, and process and service improvement. When she came to work here, she was drawn by the "awesome company culture and people," as well as Sun Valley Solar Solutions' reputation for integrity.
She believes that sales means maintaining excellent customer relationships, educating and setting expectations, and being great stewards of the solar industry.
Michelle likes spending time with her family, and is the biggest football fan out of all 3 of the "boys" in her household.
Tom Lammie, Senior Solar Instigator
Tom was born. And now he works 15 hours a day to sell solar. He's also a proud solar electric system owner – his 2012 June / July bill was $20 – (did he mention PROUD??)
Prior to joining Sun Valley Solar Solutions, Tom was Western Region Sales Manager for Canon, so he's very familiar with dealer networks and distribution channels. Prior to that, it was when he served as an electrician in the Navy that he first became aware of electrons.
Selling solar has hurt Tom's golf game. He used to be an 8 handicap, now he's an 18. So ask him to play so you can win.

Curt Hilliker, VP of Commercial Division
Hilliker brings years of management, operations and budgeting experience to Sun Valley Solar Solutions, and has travelled all over the world serving in positions as varied as global director of office operations to corporate director of procurement and facilities.
His acumen in facilities management, finance and operations has allowed him to secure very large, visible solar contracts with the State of Arizona, APS, Jewish Community Center, Desert Ridge Marketplace, Papago Military Base, St. Mary's Food Bank, DL Withers Construction and many other commercial entities.
Curt's fascination with solar started when he moved to sunny Arizona, and he notes that his childhood spent in a small farming village in cloudy, cold, central Michigan may have contributed to this. His AZ home is powered by a solar system with battery backup; his bills went from $400-$500 on average to $20-$30 per month. He drives a Chevy VOLT, has a solar briefcase that charges his phone, camera and iPad — and he is quick to point out that he has a solar powered calculator that he's had since college and it's worked great for decades!
In his spare time Curt likes to barbecue with family & friends, jet ski, camp, do home improvement projects and cook. He went to culinary school in Switzerland and has visited 44 of the 50 states and 25 countries.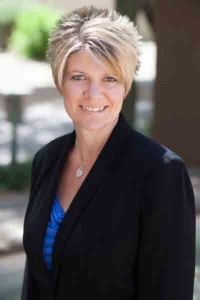 Darcy White, Business Development Operations Manager, Commercial Group
Darcy grew up in New Hampshire, and after receiving her B.A. degree in Business Administration/Marketing from Lasell College, held various positions of increasing responsibility for Boston, Massachusetts organizations, including hotels, accounting, consulting and law firms.
Most recently, she was senior project manager for another Phoenix, AZ solar installation company, where she assisted in securing contracts from the State of Arizona, APS, Jewish Community Center, Desert Ridge Marketplace, Papago Military Base, St. Mary's Food bank, DL Withers Construction and many other commercial entities. Her favorite thing about working in the solar industry is working with customers and saving them money.
Darcy loves living in Arizona where she can wear flip flops 365 days a year. She enjoys making jewelry and relaxing by her pool in her spare time.


Sun Valley Solar Solutions is a proud veteran-owned business
If you'd like to become part of our team, check out our careers page